Unislat Medical & Laboratory Systems
• Patient Care Areas • Medical/Dental Offices • Supply Rooms • Maintenance Areas
• Emergency Rooms • Labs/Pharmacy Areas • Long Term Care • Gift Shops



Unislat Wall System
Organize your inventory with the Unislat Wall System. Made from a lightweight, durable plastic, Unislat Wall Systems won't chip or dent like metal or wood walls. Add color-coded baskets, bins and shelves to maximize utilization and storage of medical supplies regardless of packaging type or size.




Unislat Store 'n Go Caddy
"Why hasn't anyone thought of this sooner?" is the question
being asked by nurses, therapists and medical aides.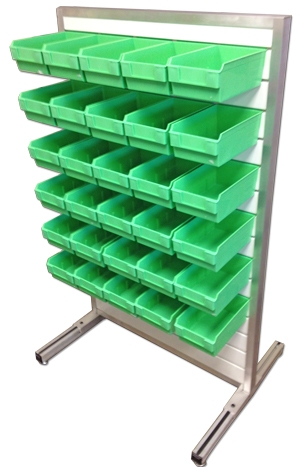 Unislat Medical Storage System (MSS)
Our newest product! Attach bins, shelves, or hooks to maximize limited space. This product can be stationary or mobile with the addition of casters. More information coming soon.




Custom Stainless Steel Carts and Work Stations
A popular option in medical or hospital environments. Each one can be customized to meet any specification.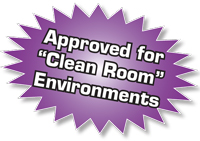 Download our Medical and Laboratory Brochure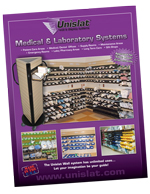 Download our Unislat Accessory Catalog